Dealing with a Difficult U.S. Immigration Matter?
Call Sebastian Simon Law Group, PLLC at
(713) 839-0639

- Serving Throughout the U.S.

Are you looking for a reputable and reliable immigration attorney in Houston? If so, it is imperative that you get in touch with the Sebastian Simon Law Group, PLLC. As a team of experienced immigration lawyers, you can be confident in our ability to successfully resolve your case. Do not navigate through the complexities of the legal system alone.

U.S. immigration laws cover the logistics and requirements for entry into the United States. These include the intention to permanently live here, work here, and temporary stays lasting beyond a certain period of time. Common grounds for granting immigration status include reuniting family members, work skills that are in demand for employment purposes, and capital investment. Refugees and those seeking asylum may benefit from the immigration system. Additionally, a lottery program is available for some immigrants with less serious immigration needs.

Why should you choose Sebastian Simon Law Group, PLLC? Take the following reasons into consideration: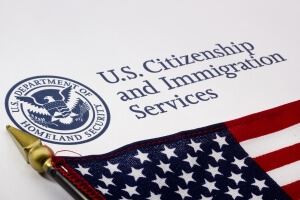 Full-service and reputable immigration law firm
Committed to providing high-quality and effective legal representation
Past track record of success representing countless clients in immigration courts
Dedicated to treating each client with the care, compassion, and respect that they deserve
Trustworthy Legal Guidance Is Just A Phone Call Away
If you are facing an immigration matter, it is imperative that you contact our experienced attorney as soon as possible. Do not hesitate to enlist the supportive assistance and personalized legal solutions of the caring team at Sebastian Simon Law Group, PLLC. Founding attorney, Sebastian J. Simon, has represented countless clients in immigration courtrooms, and he is intimately familiar with the legal processes involved with all types of immigration matters.
Understand Your Rights and Legal Options Involving U.S. Immigration
Your immigration eligibility will depend on factors such as family situation, education, and employment. To establish if you qualify for U.S. immigration, it is imperative that you consult with a lawyer. Our Houston immigration lawyers can advise you of your options and guide you down the path that best suits your needs.
We are qualified to handle the following immigration matters: