Attorney Aseel Saqer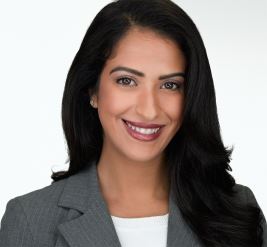 Attorney Aseel Saqer, born in Syria and of Palestinian descent, immigrated to the US as a young child with her parents and older sister and has been a proud Houstonian ever since. Raised by foreign parents in one of the most diverse communities in Texas, Mrs. Saqer took on the unique position as the daughter of immigrants, which molded her ability to assist her family and other foreigners in her community navigate the US educational and legal systems. From a very early age, Mrs. Saqer was able to fully appreciate that her Arab-American identity served as an invaluable link between two cultures, and could be used to help many similar to her own family.
Attorney Saqer's passion for multi-culturalism led her to study and work in countries such as China, Lebanon, the UAE, Saudi Arabia, Qatar; Bahrain; Oman and Libya. These experiences gave Mrs. Saqer a better appreciation for foreign nationals and the sacrifice they make to emigrate from their home countries in search of better opportunities.
Driven by her unique background, passion for multiculturalism, and experiences, attorney Saqer has dedicated her legal career to identifying immigration solutions for individuals and families much like her own helping them achieve the American dream. She is fluent in conversational Arabic and is married to immigration attorney Sebastian Simon.
Education
Juris Doctor, University of Houston Law Center
Admitted to the Texas Bar in 2013
Master of Business Administration, University of Houston, Bauer College of Business
Joint bachelor's degree in International Studies and Business Administration, University of St. Thomas in Houston.
Associations
The Arab American Cultural and Community Center
The Palestinian American Cultural and Community Center